Shopping Cart
Your Cart is Empty
There was an error with PayPal
Click here to try again
Thank you for your business!
You should be receiving an order confirmation from Paypal shortly.
Exit Shopping Cart
Shen Academy of Kung Fu & Qigong
ART OF SELF MASTERY * SCIENCE OF SELF-IMPROVEMENT
| | |
| --- | --- |
| Posted on September 13, 2010 at 2:13 PM | |
Un cuento que demuestra lo que es la verdadera Paciencia, Tranquilida, Humildad y Respeto a la vida.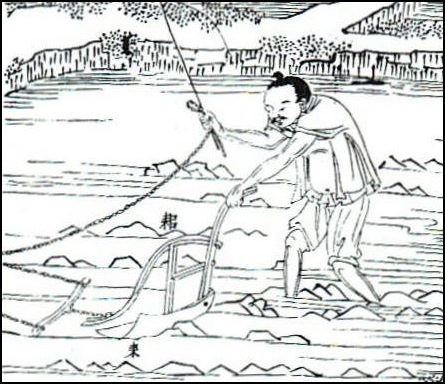 Habia un granjero ya de alta edad en el sur de China. Trabajaba muy duro para mantener a su familia. Eran muy pobres sin embargo vivian tranquilos, sin necesidades  externas.
Un dia su unica yegua escapo de su corral Esta era indispendable para atender sus arados y sin ella no podria. Los otros granjeros sintieron lastima y se alarmaron. "Que desgracia, ahora que vas a aser?", pero el dijo "bueno o malo? Es solo el Dao".
Dias despues la yegua regreso y sigiendola dos preciosos caballos salvajes. "Que suerte! dijieron los otros granjeros". Pero el viejo dijo "bueno o malo? Es solo el Dao".
Semanas despues, el hijo de el viejo granjero se quebro la pierna mientras trataba de domar uno de los caballos salvajes. "Que Calamidad!"dijieron los otros granjeros. Otra vez el viejo dijo "bueno o malo? Es solo el Dao".
En eso se solto la guerra contra otro reino y el govierno empeso a recrutar a todo joven, pero el hijo de el viejo granjero no fue llevado a la guerra pues su pierna estaba quebrada. ........
Los seres humanos definimos lo bueno y lo malo basado en nuestra comprension y  percepcion limitada. La paciencia y fe es el saber que no podemos ver los cyclos ni percibir los mensajes que nos da la gran inteligencia que nos da vida y a la que buscamos regresar. El que es humilde sabe que hay cosas mas grandes que lo que podemos percibir con nuestros sentidos limitados. El aceptar lo que se nos enfrenta, y tomarlo con paciencia, humildad, y calma es demostrar respeto por lo que no podemos entender y esto  mismo nos va abriendo los ojos y elimina nuestras limitaciones. Esto nos ase saber con sertidumbre que algun dia veremos y comprenderemos todo.
Categories: None
/