Shopping Cart
Your Cart is Empty
There was an error with PayPal
Click here to try again
Thank you for your business!
You should be receiving an order confirmation from Paypal shortly.
Exit Shopping Cart
Shen Academy of Kung Fu & Qigong
ART OF SELF MASTERY * SCIENCE OF SELF-IMPROVEMENT
Our Choy Lay Fut curriculum is formed by various influences. Sifu Mario Figueroa's primary Choy Lay Fut teacher, Master Frank Primicias studied with a number of teachers in various styles including Kajunkenbo with Richard Tokumoto and Qigong with Share K. Lew. His Choy Lay Fut influences are described below.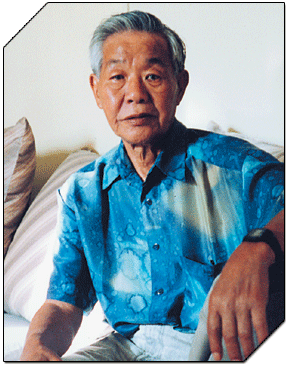 Grandmaster John Lem - Wing Foon Monestary Choy Lay Fut
Photo by Master Nan Marcia.
Grandmaster John (Cheung) Lem learned Choy Lay Fut at the Wing Foon Monestary in Mainland China. Although composed of the same techniques, this branch of Choy Lay Fut is known for its emphasis on San Sau or combat applications, making it a very effective for practical self-defense. In Wing Foon Choy Lay Fut there are few forms or sets and these are not found in the main branches of Choy Lay Fut.
Grandmaster Howard Lee - Futsan Hung Sing Choy Lay Fut

Grandmaster Howard Lee was an advanced student of Great Grandmaster Lau Bun of the Hung Sing Gwoon in San Francisco. Many of the forms taught at Shen Kung Fu Academy come from Hung Sing Choy Lay Fut. This branch of Hung Sing traces its roots to the Futsan Hung Sing School which still operates today.
Grandmaster and Keeper of the Style Chen Yong Fa


In May of 2001, Chen Yong Fa made his first ever visit to the United States by visiting Master Frank Primicias. Several key sets and techniques from Chan family system were incorporated. Sifu Mario Figueroa continues to be influenced by Chan family Choy Lay Fut and the excellent level of GM Chen Yong Fa and students as a whole. In 2007, Sifu Mario Figueroa collaborated with his kung fu brother, Sifu Thomas Fuhr and authored 2 articles focusing on Chan Family Choy Lay Fut.
Master Frank Primicias


Master Primicias was an excellent teacher to me, whom not only taught me the style but how to understand kung fu in general, based on principles and laws that govern how kung fu is designed and how it functions. Apart from an extraordinary exponent of Choy Lay Fut, he is a gifted teacher and an example of discipline, positive thinking and mental fortitude. I continue to learn from many of his lessons to this day.
Master Tat Mau Wong with Great Grandmaster Poon Sing


Our Choy Lay Fut at Shen Kung Fu Academy has been influenced by others, whom I have learned from their example, their hard work, their philosophy, as well as their Choy Lay Fut kung fu. One such person is Master Tat Mau Wong. Master Wong has always been friendly, approachable, and ready to help. His accomplishments can be seen worldwide, and he is continuously working to better himself, and to spread kung fu and its benefits to all. I have great admiration for him, so busy but still manages to be there when needed. A star in my book and someone to look up to.
Left to right: Sifu Joe Keit, Sifu Paul Fraga, Sifu Eduann Barnard, Master Li Siu Hung, and Instructor Giovanni.
Giovanni with Sifu Poon Wai Sanchez
I had the great fortune and pleasure of meeting Giovanni Antonietta in 1995. Giovanni was a long time Choy Lay Fut practitioner and student of Sifu Poon Wai Sanchez, a disciple of the famous Grand Master Poon Sing of Hong Kong. We became great friends and have been sharing and helping one another since then. Giovanni has continue to expand his kung fu knowledge and has trained with Master Li Siu Hung of the Lee Koon Hung Choy Lay Fut School and with other teachers including GM Poon Sing in Hong Kong. Sifu Giovanni and Sifu Mario maintain a strong friendship and continue to share and collaborate. Sifu Giovanni visited Shen Kung Fu Academy in 2008 and taught classes to Shen students to the delight of all.
"Choi Lei Fut is the most effective system that I've seen for fighting more than one person and is one of the most difficult styles to attack and defend against. It is the only style (kung fu) that went to Thailand to fight the Thai boxers and hadn't lost". Bruce Lee
/